Are you peticular about your salsa? About the flavor, consistency and ingredients? Are you wanting a healthy great tasting snack? Then this is the salsa for you!
Hello, I'm Dr. Scott Howard D.C. and I want to introduce you to Scott's Gourmet Salsa. I created this line of salsas because I couldn't find anything that really fit my taste in a salsa. I guess you could call me a salsa snob. I've been cooking for years and I know what makes food taste good. Not only that, but in my practice I coach patients on nutrition. So I know what NOT to add to food. Such as no preservatives, sugar or vinegar.
My salsa contains fire roasted fresh veggies with the perfect blend of spices and herbs collectively making it the best salsa around. Don't take my word for it, see what others have said. You'll see for yourself once you try it. It will be Your New Favorite Salsa!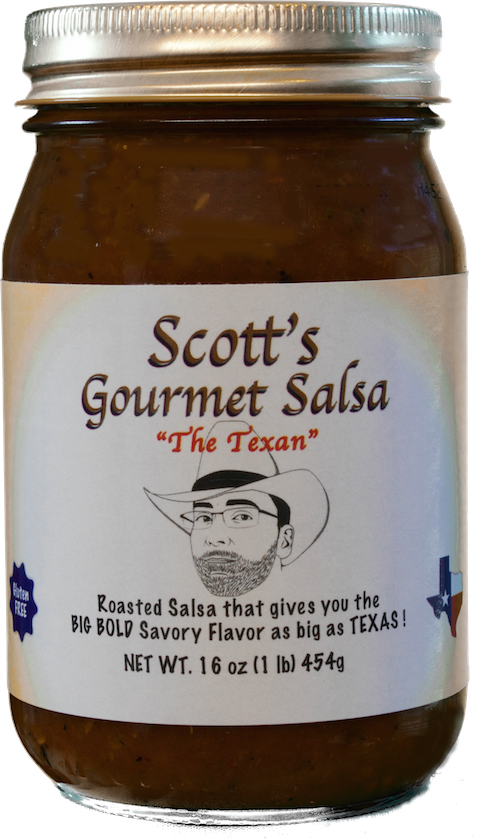 The Texan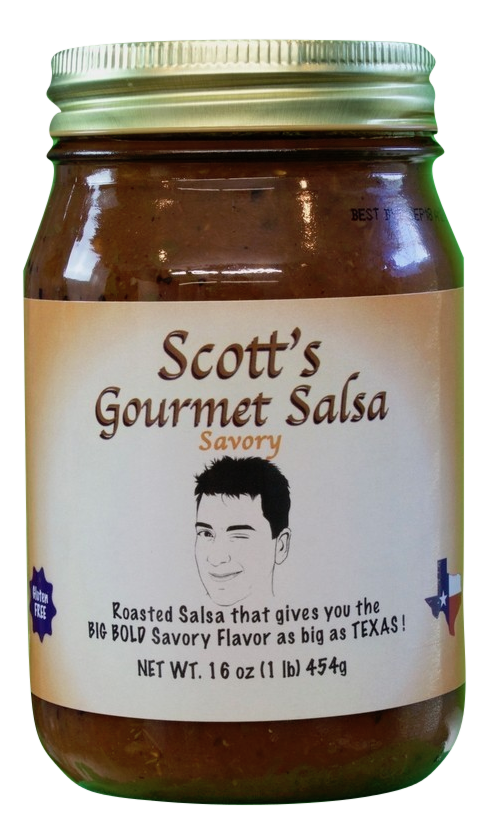 Savory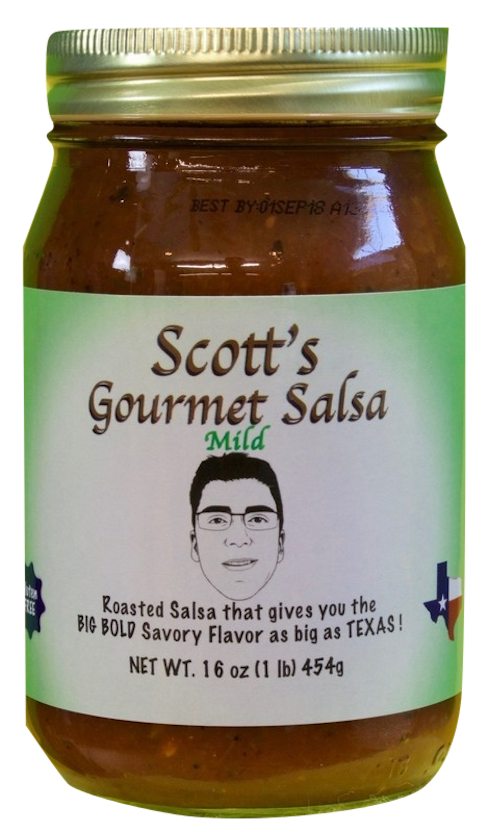 Mild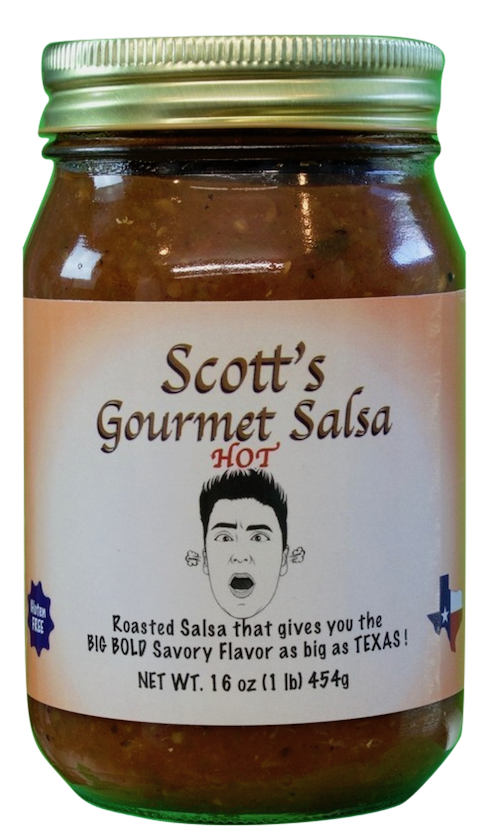 HOT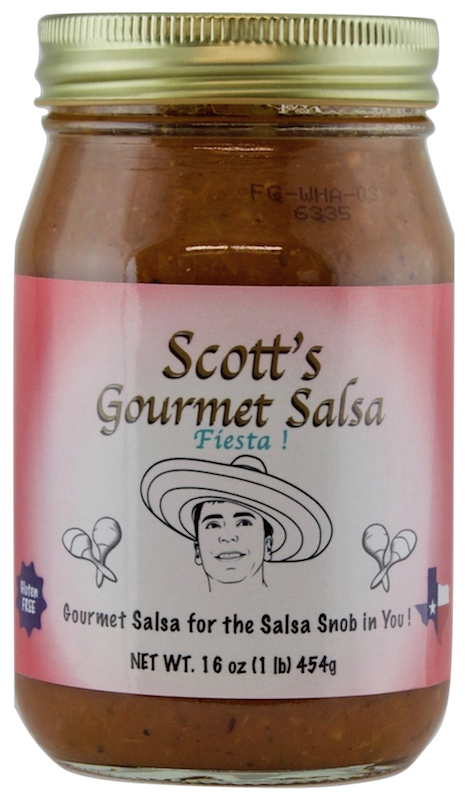 Fiesta
S. Bridges - Texas
"Oh Scott we met you at the Aurbatorium during the Arts Festival in 2016. My Mother in law and my family each bought 4 jars. We have searched each store to find it but it was always SOLD OUT! When i saw your special and new flavors I just had to spend my last few dollars on the jars we bought. It is so good on ANYTHING or by itself but one way we especially like is to mix the Hot with the Texan for an ever better taste. Happy New Year to you and your family and may 2017 be a Happy Healthy Wealthy Faith filled prosperous New year!"
H. Mason - Texas
"This is the best salsa I have had yet! I stocked up on The Texan (me
dium heat) but would love to find the mild one as my dad has a medical condition that prevents him from enjoying anything else. I haven't sampled the savory one yet but would love to try it sometime
"
R. Howard - Texas
"

I love all of the varieties of your salsa, but especially the Texan, the Savory and the Fiesta blends.  I have used about a half of a jar of the Texan salsa in my stew recipe in place of the tomatoes and chili peppers and it was delicious."
M. Mayo - Texas
"I didn't know it was in stores to but it's the best salsa I have had in a long time… keep up the good work

!"
A. Robles - Louisana
"Someone brought some of your salsa to a party at my house.  My daughter and her friends loved it. Loved it!!"
E. Word - Indiana
"I wanted to say I'm such a HUGE fan of your Texan salsa ever since I got to try some. There's no way I can justifiably afford the luxury of it working two jobs to pay the bills, and I know it's MUCH to ask, but may I please get a small sample of your truly spectacular salsa? I'll be the best walking advertisement ever in Indy, and I will definitely pay it forward! Thank you in advance either way, an enthusiast!"
Scott's Gourmet Salsa uses FRESH ingredients and no added MSG or preservatives. Other brands use vinegar and/or sugar while Scott's Gourmet Salsa contains no sweeteners or fillers. While others use added water, Scott's Gourmet Salsa is pure salsa, there is no reason to pay for added water.
You can find Scott's Gourmet Salsa in select stores.
To find a store near you click the button below:
Scott Recommended
Dishes That Are Made With Scott's Gourmet Salsa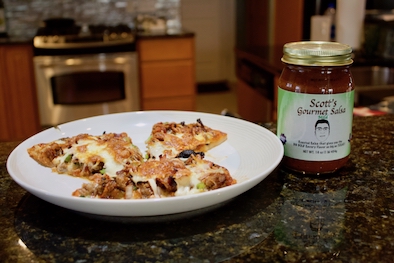 Looking for a healthy, quick pizza that is better than take-out? This one is Gluten-Free. Here You Go!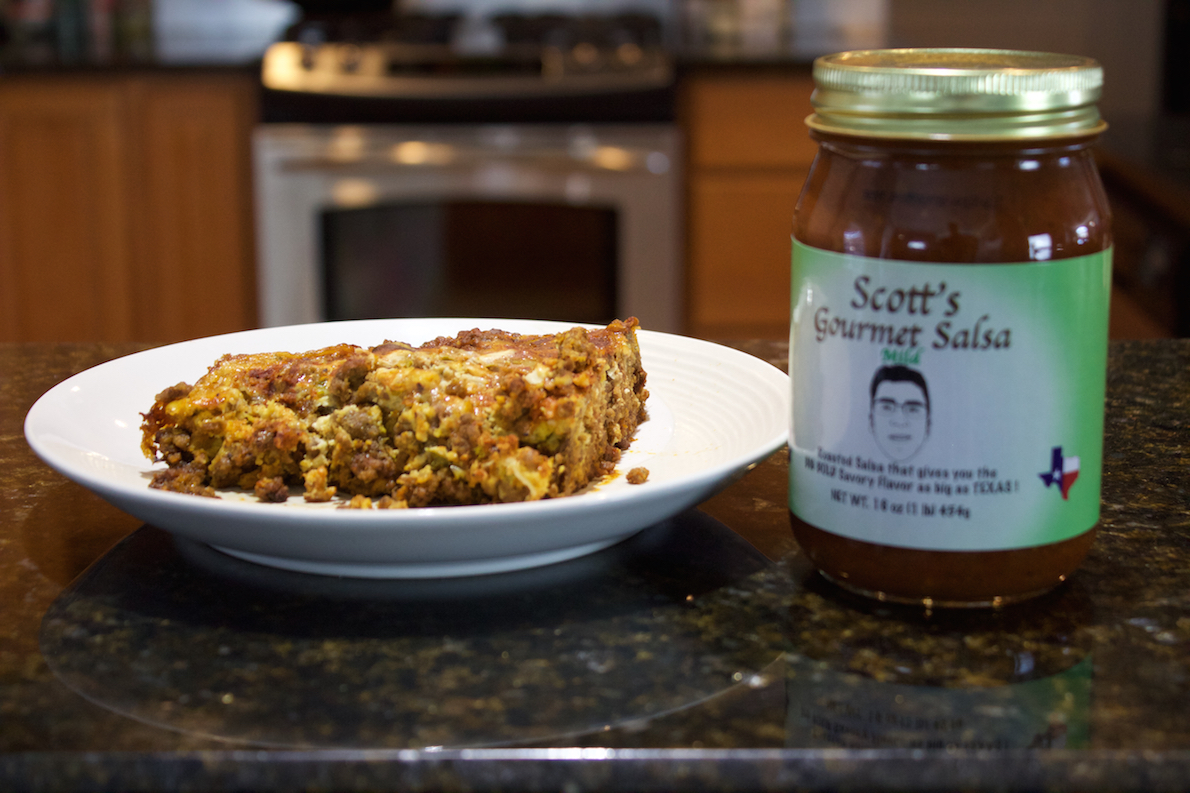 Create a spectacular breakfast that follows the Keto-Genic Diet that feeds six. This recipe uses the "Mild"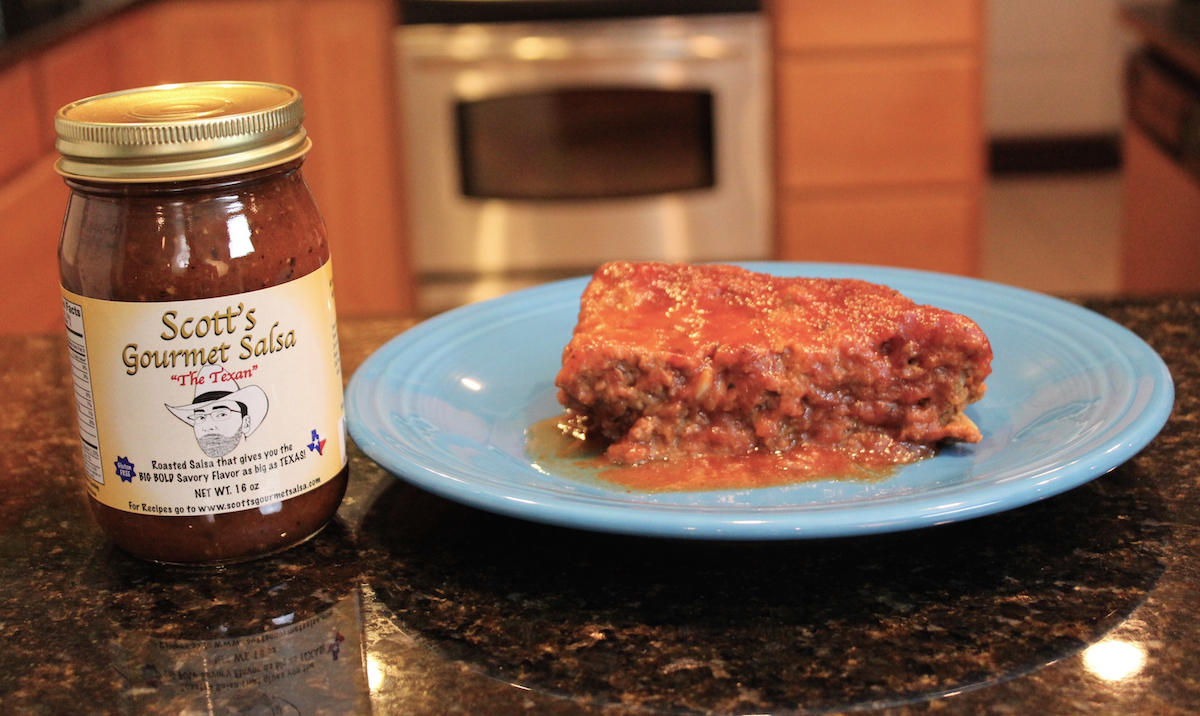 Spice up your meatloaf with something completely new and different. This recipe uses the Texan"